Website design for small businesses
In this digital age, there are very few businesses that would not benefit from having a website, but a badly conceived and poorly designed website is often worse than having no website at all. Whether you need your first website for your business or feel that your existing website needs a refresh, following these simple steps can help ensure that the finished site is a valuable asset.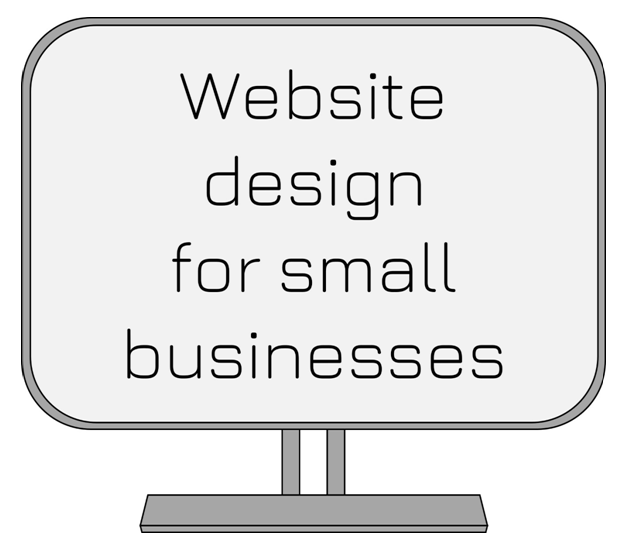 Before you start
The first step should always be to give some thought to your objectives. By answering these four questions, your objectives will become clear:
Who do you want to visit the site?
What do they want?
What will they type into Google when searching for your products and services?
What action do you want them to take when visiting your website?
With your objectives clear, you can start deciding on the content and structure of your website – starting with the essential elements, and then adding the extras which are tailored to your business needs.
Essential elements
Just about every business website should have the following five key elements:
Your business's brand identity
Information about what you do, who you supply, and why people should buy from you
An overview (and often the details) of the products and services you offer
Contact details
One or more calls-to-action
These essential elements form the core content of any good website. They will inform visitors what your business does, and make it easy for them to contact you either for more information or to make a purchase.
Other elements
Having given some thought in the initial stages to what your ideal visitors will type into Google when searching, you should have a list of key search terms. Each of your chosen search terms should be mentioned (probably several times) in your website content. For the most important and relevant terms, it can be good idea to add pages to the site that are dedicated to that subject. For example if your business sells pink widgets, and your target customers search for pink widgets, it would be helpful (for SEO) to add page that is all about pink widgets.
Whether your business is B2B to B2C, you may want to be able sell your products and services via the website. In this case, you would want to add an e-commerce facility. The cost of setting this up depends on the complexity and size of the product range, but it may be a lot less costly than you think.
Adding fresh content to your website is important for your on-going SEO. Adding a news section to the site can be a good way of doing this, though it's important to ensure that you then post new articles at least once a month. If the news page is not kept fresh, it will not help your SEO and may put potential customers off, especially if nothing new has been added for several months.
If your customers want to download brochures, technical sheets or other supporting material, it can be a good idea to create a downloads page. This keeps all this collateral in one place, so it's easy for visitors to find, and easy for you to keep up to date.
Particularly for bigger organisations, it may be helpful to add a careers page. It provides the opportunity to post job vacancies, but also to tell people what it's like to work there.
Design considerations
With the content decided upon, there are some other things to consider that will improve the user experience. It's important to make the website easy to navigate – a simple menu system will serve this purpose. If you are using images on the website, the files should not be too big, as this will slow the site down and can be frustrating for the visitor.
The website should be responsive – so the page layout will automatically adjust to fit the screen that is being used. Your website should look equally good on a phone or tablet as it does on a desktop or laptop.
An SSL certificate indicates that a website is encrypted and is secure. A website without an SSL certificate will be flagged as insecure, and this may put off potential customers, for fear that their data may be stolen. It's not difficult, but is important nonetheless.
To make the best possible impression, your website needs to look good. The page layout, choice of font, choice of images and colours, and the way your content is written, will all have a part to play in making your business look professional, reputable and trustworthy.
Finally, if you want people to be able to find your website, it needs to be optimised. This requires some on-going work and is something that is best left to the experts. It may take a few months to rise through the ranks, but the rewards for making it onto page 1 of Google for your chosen search terms can be considerable.
Here to help
The team at 49Red have loads of experience in designing and building websites for businesses both small and large. Whether you need a simple website, a complex e-commerce site, or anything in between, contact us today to discuss your requirements. We'll make the whole process as simple as possible, and because we have low overheads, our prices are very competitive too.