The Coronavirus is not going to miraculously disappear on 21st June, it's here to stay. As we learn to live with it, a significant proportion of the population will choose a more remote lifestyle in an effort to protect themselves and their families from infection. Their lifestyle changes will impact directly on the way they make purchases and on who they choose to buy from. The businesses that are best able to adapt to meet these changing demands stand to gain a clear competitive advantage. This means making more information available online and putting in place the facilities and processes to enable remote selling, either through e-commerce or through services like live video consultations.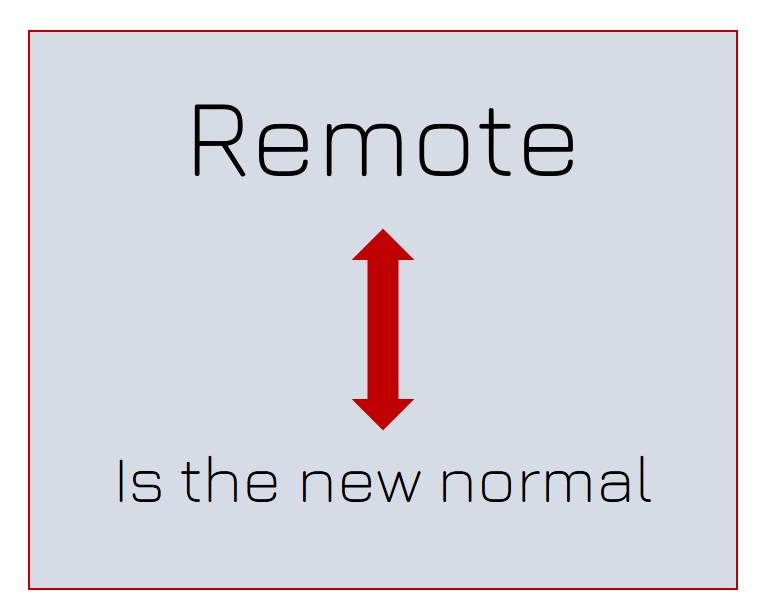 Despite the positivity from the Government and the media about an end to lockdowns and restrictions, it seems clear that as long as there is international travel, we will need to live with the Coronavirus in the UK for years to come. The virus remains potentially deadly, the whole adult population will need to be vaccinated at least once every year, there will be further waves of infection, and there is always the threat of vaccine-resistant variants too.
This is a global problem, but how we adapt to live with it is down to us as a nation, as businesses and as individuals.
Social changes
From a social perspective, as a general rule, those who are less at risk from serious illness (typically the younger members of the population) have already proved to be more keen to socialise and regain the freedom of movement they enjoyed before the pandemic hit. As lockdown fatigue escalates, more and more people are keen to get back to a more normal way of life, to go on holiday, to attend events, to eat out and to throw parties. As the proportion of the voting population who want this freedom grows, so the mandate for the government to relax measures increases, even though it will inevitably cause the virus to spread.
Political acceptability
On a political and economic level, the strategy so far has been to prioritise the health of the population and to limit the huge impact on the NHS. Economically, it seems impossible to continue, year after year, to take such drastic lockdown measures as we have during the last 12 months. In time, it will become more politically acceptable to prioritise the economy and freedom of movement, even though this will be at the risk of a surge in infections.
Remote lifestyle
As the virus will be among us for years to come, a significant proportion of the population – including the more vulnerable, those who have contact with vulnerable people, those with a sense of social responsibility and those who are simply more worried about becoming ill – will take whatever measures they can as individuals to protect themselves. Amongst this group, wearing a face covering and maintaining a social distance will continue to be normal behaviour, but for many this will not be enough; they will adopt a more remote lifestyle.
By 'remote' lifestyle, I mean one that is designed to reduce unnecessary contact with other people. Different people will choose different measures, but here are a few of the most likely changes that people will make:
Moving away from the urban centres to live in more rural locations – Cornwall replaced London as the most searched-for location on Rightmove in February this year
Shopping online wherever possible
Avoiding public transport
Working from home rather than in an office
Avoiding crowded places
Avoiding indoor entertainment venues such as cinemas, theatres and restaurants.
Implications for business
From a business perspective, this shift poses both threats and opportunities. It will be necessary to ensure employees and visitors are safe in their workplace, at least some employees will expect or demand to be able to work from home on a regular basis, and buyer behaviour will change. But on the more positive side, need breeds opportunity, and a business that can quickly adapt to meet the needs of their staff and customers most effectively can gain a competitive advantage.
Changing buyer behaviour
It is a fact that the pandemic has accelerated an already established trend towards online shopping. Particularly in retail, businesses that choose not to develop an e-commerce offering, are taking a great risk. Primark have chosen not to trade online due to the logistical and cost implications, but they made a significant loss during lockdown as a result and lost market share to online competitors. This could be a decision that they regret in the not-too-distant future.
Need breeds opportunity
Not every product or service lends itself to being sold online. Many building products – like windows and doors for example – are made to measure, so they can't be sold off-the-shelf. The marketing is therefore designed to generate enquiries that can be managed through a more traditional process of sales consultations in their showrooms or in customers' homes. I am convinced that there is a need to improve the experience of those customers who choose to buy remotely. By offering more comprehensive information online, adding a product configurator to the website, and offering online live video demonstrations and consultations, there is no reason not to be able to close a sale remotely, subject to a subsequent onsite survey.
A business that can adapt to these changing consumer demands quickly and effectively will gain a meaningful competitive advantage over those businesses that refuse to change in the expectation that everything will revert to the way it was before the pandemic.
The expert team at 49 Red can make all of this a reality. Our website development team have broad experience in developing e-commerce websites. We can build product configurators; we can create websites that offer not only a live chat facility to talk to website visitors, but can help set up live video consultation facilities too. This is the future – it's time to adapt. To find out more and discuss ways in which we can help, contact Hugh directly on hugh.moss@49red.co.uk or 07808 365214.